Student Spotlight - Itay Rotshtein
"iAnimate helped me learn to trust the process of animation and know that if you keep working at it you will improve your skills."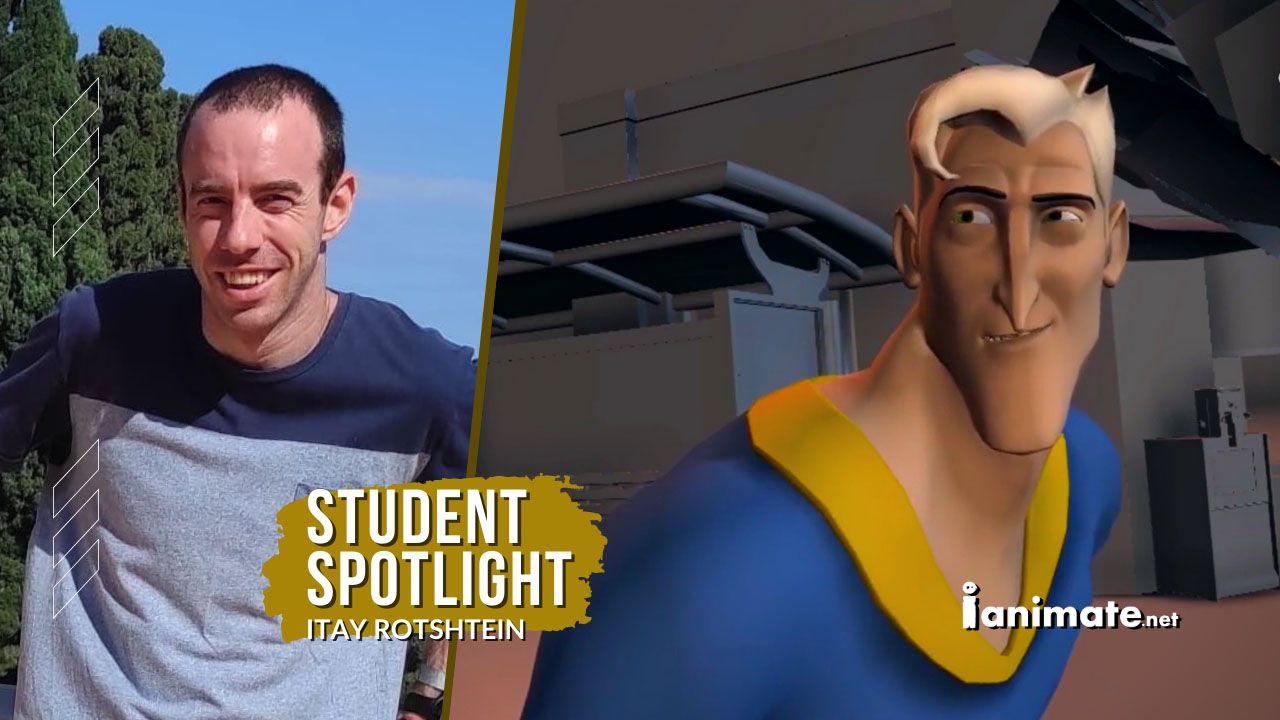 Student Spotlight features Itay Rotshtein, a skilled 3D Junior Character Animator based in Israel with a passion for bringing characters to life on the big screen. At the age of 30, Itay has spent the past three years honing his craft in feature 3D character animation and is determined to turn his dream of working in the animation industry into a reality. With an unwavering drive and talent, Itay is now on the lookout for his first job in the industry, ready to make his mark and showcase his exceptional skills to the world.
After college Itay was in a position where he had to choose which path he was going - modeling or animation. He has decided that he wanted to focus on the animation part, Itay was looking between online schools, and iAnimate really catch his eye pretty quickly and he signed up with full passion and will to do everything he can to learn and grow.
Student Animation Journey
Itay Rotshtein took the following Feature Animation Workshops at iAnimate:
Itay expertise lies in his ability to effectively reference his acting skills before creating a shot. He begins each project by carefully planning and strategizing what animation and techniques are required for each shot. He takes the time to understand the specific needs of the project and ensures that his performance aligns with the story. Here are Itay's creative processes in doing his iAnimate assignments:
First of all, I brainstorm with myself the ideas I want to create based on the assignment subject.
Second, I'm creating pitch ideas about the characters and the scene itself (where it takes place, what happened before and what comes next, what are the characters feeling, etcetera.
Then I'm creating a reference for myself which can be filming myself creating the scene or looking for references online and combining them into the reference I'm looking for.
After I have the idea and the reference ready - I'm creating the scene environment and bring in the characters.
Then I'm going through a process I learned with my instructors at iAnimate - Which is: Blocking - Advanced blocking (adding in-betweens) - Linear - Spline - Polish.
"At iAnimate I feel like I learned a lot about the animation process. How to face each step and not rush to jump to the next step before having the previous step finished. I've learned a work process that suits me and helps me create the animation I'm looking for." Itay responds on what he learned with iAnimate.
Itay's Student Reel
Student Spotlight Q&A with Animator Itay
iAnimate: What do you think of your Online Animation Instructor(s), and how do they help you?
Itay: I had some instructors from Pixar, Dreamworks, and more - They were very professional and always pushed me to create a better scenes and better animation. They have always helped me with the creativity that I needed, shared their work process, and teaches me how to find the work process that suits me. I always liked to show my work and get their feedback - then take notes make the changes and create a much better shot.
iAnimate: How did iAnimate help you to evolve your animation skills as a character animator?
Itay: I came to iAnimate with a little bit of knowledge about animation, and I feel after almost 3 years and taking 5 workshops - that I've improved a lot - I know how to tackle shots, create an idea from the basics, go through the process of creating the shot, getting feedback, work under a supervisor and taking notes, learn from my peers, work under deadlines.
And the most important thing I learned from iAnimate and my instructors is the work process that guides me today.
iAnimate: What kind of animator do you consider after taking your student workshop/s?
Itay: After taking those workshops at iAnimate I consider myself an industry ready which I haven't felt before, I've been learning a lot and made a lot of progress. My instructors always saw me as a passionate and hard worker, I always had good feedback on my shots - even in times when I didn't feel good about my abilities and my shots - which always pushed me and kept me going and creating. I feel like those workshops really helped me find my work process, and taught me how to work in the industry's environment.
iAnimate: What kind of project do you want to work on?
Itay: I really want to get into the Feature films area- as myself who loves animated movies and really feels a connection with the characters and the stories, I would like to be able to create and be part of those future films. I enjoy every time to see how an idea comes to life, and being part of it and making others excited the same way as I do about those films - really makes me want to work and create for the crowd out there.
Want to learn what Disney, Pixar, and Blizzard do in their animations?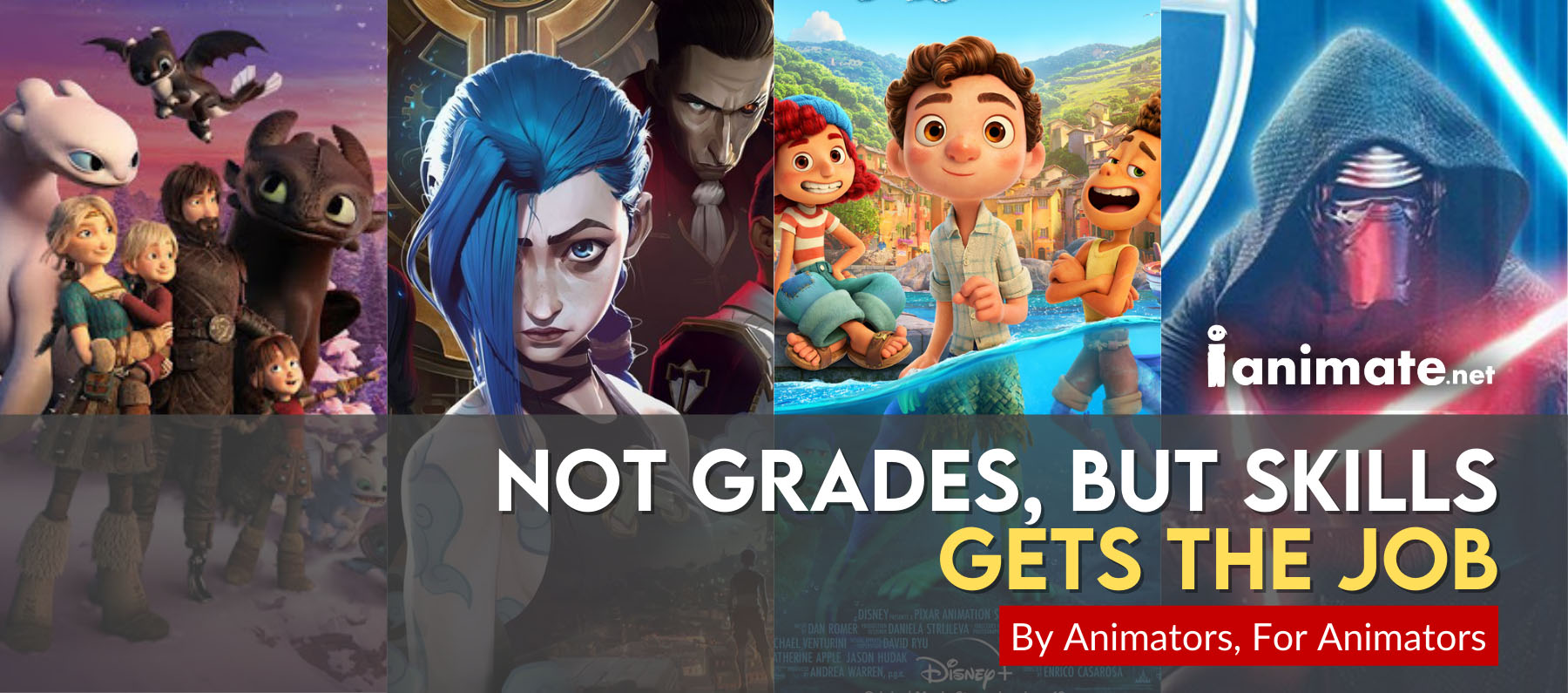 Be mentored by industry professionals from the leading studios in the industry. Start your animation career and get the dream animation job you want! Learn more about iAnimate and the Workshops that are made just for you.