Learn the PROFESSIONAL way to animate
in Blender
During this course, students will discover the fundamentals of animation while using Blender's animation tools. If you are new to animation or looking to swap your animation software to Blender, this is the course for you.
NO PRE-REQUISITES NEEDED
11 week access to:
Live & Recorded Classes
Extra Lectures by Jason Ryan, Director at CineSite.
Feature Rigs
​Who you learn from Matters

---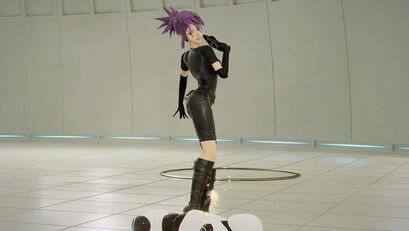 What to expect in this Workshop
Blender is becoming more and more popular among animation studios, so it's never been a better time to dive into the powerful free program. This workshop will teach you the ins and outs of Blender while also helping you to take your animations to the next level with some of the industry's best tips, tricks, techniques, and workflows.
​Starting with a complete introduction to Blender, get comfortable navigating within the program. Then we will focus on all the tools and features necessary to help you start bringing your imagination to life. The workshop will be tailored to each student's skill level, so whether you're brand new to both Blender and animation, or you're an experienced animator who wants to swap your animation software and learn some new tricks along the way, each student's skill level will be considered so they are able to get the most out of the workshop and the assignments.
Week-by-Week Topic
Week 1 - Introduction to Blender
Week 2 - Blender Basics - Pose Mode, Timeline, Keying, Linking files
Week 3 - Weight, Timing, and Spacing - Graph Editor basics
Week 4 - Importance of clarity & posing
Week 5 - Editing Reference and Setting up a Shot
Week 6 - Workflows & Techniques: Pose to Pose, Straight Ahead, Layered
Week 7 - Blocking Techniques & Tools - Pose slider, mirror tool, inbetweener
Week 8 - Working with constraints and baking
Week 9 - Animation Layers, & Space Switching
Week 10 - Polish Workflow
Week 11 - Lighting, Rendering, and Presenting your Shot
Next Workshops start

January 1, 2024
Price Per Workshop: $999