​Biggest & Best Studios
Advance your career by getting recognized and hired by the best and biggest studios.

Get The Money Shots
Create a stellar showreel that showcases your skills. Let the studios know you have what it takes to push their production quality.

Get The Credits
See your name on the big screen, in the most exciting movies, Netflix series, or games.

Protect Your Creativity
Avoid that creative block - Learn techniques that will stimulate your creativity. Create the shots that you would want to animate at the studio.

Improve Your Salary
Get expertise and experience, and let them know you got that Disney & Pixar level training.

Who You Learn from Matters

Surrounding yourself with animation experts, industry leaders, and those who are passionate about animation will be the best way to advance your career, and achieve your goals and dreams. Develop a stunning showreel that displays your different animation styles, as well as your talents.
For Students & Professionals

​​Cost Effective Learning
No fluff. We pack our workshops with the best knowledge the industry has to offer from experts in feature, creature, and game animation.

​​Cost Effective Learning
Create real world projects and receive consistent actionable feedback on how to improve through personalized, 1:1 mentoring.

​Launch Your Career
It's all about who you know. As a student of iAnimate, network with our incredible network of industry experts & graduates.

Directors & Mentors​
Learn from industry leaders, directors and animation experts. Acquire the tricks coming from the major studios. Personalized assignments, reviews and coaching just for you.

Own your Training
Get the animation skills you need to advance your career. Learn at your pace anywhere and anytime. Build, grow, and thrive as an professional.

Professional Demo Reel​
Standout as a professional and prove you are industry ready with an animation reel showcasing your skills and what you bring to the team.
Yearly Tuition Comparison

Completing a Program Comparison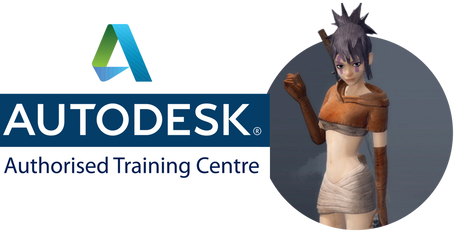 Autodesk Authorized Training Center
iAnimate is an Autodesk Authorized Training Center and our students are eligible to access Autodesk's Maya for educational purposes. Maya is used throughout the industry for character animation, and is also what we use during our workshops.