Student Spotlight - Rhéal Doyle
"I felt my skills were lacking and I had a clear step up to make to get hired into the industry so I took on iAnimate outside of work to make a reel I could be proud of."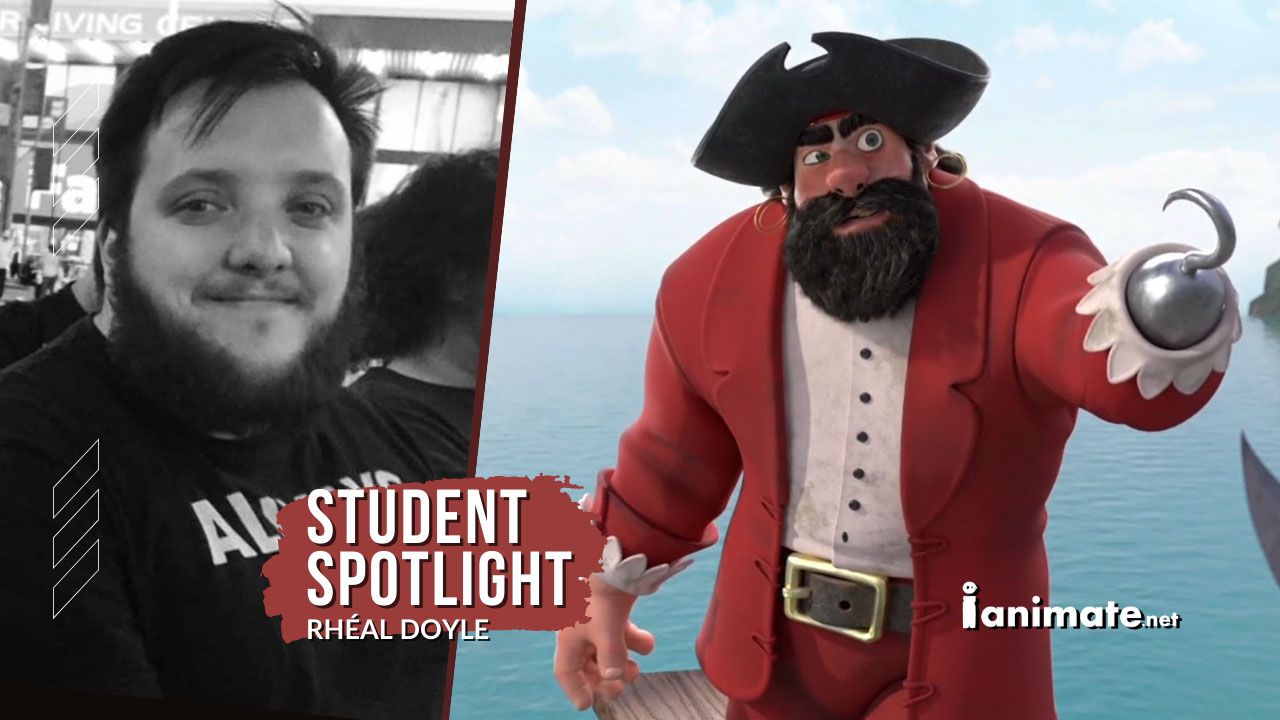 Student Spotlight features Rhéal Doyle, a Gameplay Animator working remotely out of Ontario, Canada at That's No Moon Entertainment. Rhéal graduated from Durham College taking up Digital Production.
Before Rhéal worked in Navigator Games, he is responsible for managing the intake of assets from outsourcers and their implementation into the engine. He is also coordinating with multiple teams to make creative decisions for releases and systems.
When Rhéal left college in 2016, he felt his skills were lacking and he has a clear step up to make to get hired into the industry so he took on iAnimate outside of work to make a reel he could be proud of.
Student Animation Journey
Rhéal Doyle took the following took the following Feature Animation and Game Animation Workshops at iAnimate:
Like professional animators, students at iAnimate experience real-life situations at the studios. One of these is having a workflow and a creative process for creating animations. Here are Travis' creative processes in doing his iAnimate assignments:
When starting a fresh scene or shot, I always tried to make choices based on the needs of the character first. Gathering references for intention, mood, acting choices and even lighting helped me approach each shot with the right workflow.
After I have the reference I need, I like to build out and plan it in 3D Space with a rough layout pass using existing assets or rudimentary geo and image planes to make sure everything is framed correctly.
As I work through the shot, I continue to shoot references as needed for specific parts of the shot to try and capture the nuance I'm looking for throughout, and try to never be afraid to cut things up, retime or even remove pieces if they aren't working out.
"I'm happy to be able to bring my voice and interests to the forefront of my work, and I got the skills to do so from the classes I took here," Rhéal responds to what he learned from iAnimate."
Student Spotlight Q&A with Animator Rhéal Doyle
iAnimate: What do you think of your Online Animation Instructor(s), and how do they help you?
Rhéal: I loved working with the iAnimate teaching team, everyone approaches your work from where you're at, and knows how to grab on to your strengths to help you with your weaknesses. The diversity of experience is especially nice, as you'll be taught by people with a different story every time, there's a lot of great history woven into the lessons that help give context to the path we all walk.
iAnimate: How did iAnimate help you to evolve your animation skills as a character animator?
Rhéal: Classes here helped me feel confident in my work and ability to pick up new skills in a working environment. I'm comfortable with collaborating, ideation, and the creative pipeline from start to finish as a result.
iAnimate: What kind of animator do you consider after taking your student workshop/s?
Rhéal: I consider myself someone who's able to plan, collaborate and confidently hit the ideas/work needed from the shots I work on. I think the biggest strength of the classes at iAnimate is learning how to collaborate with people who will one day be your industry colleagues.
iAnimate: What kind of project do you want to work on?
Rhéal: I've been aiming myself toward high-quality game work since I wanted to become an animator, and am happy to be able to contribute to world-class projects. I would love to continue to grow and be known for responsive and fun character work.
Want to learn what Disney, Pixar, and Blizzard do in their animations?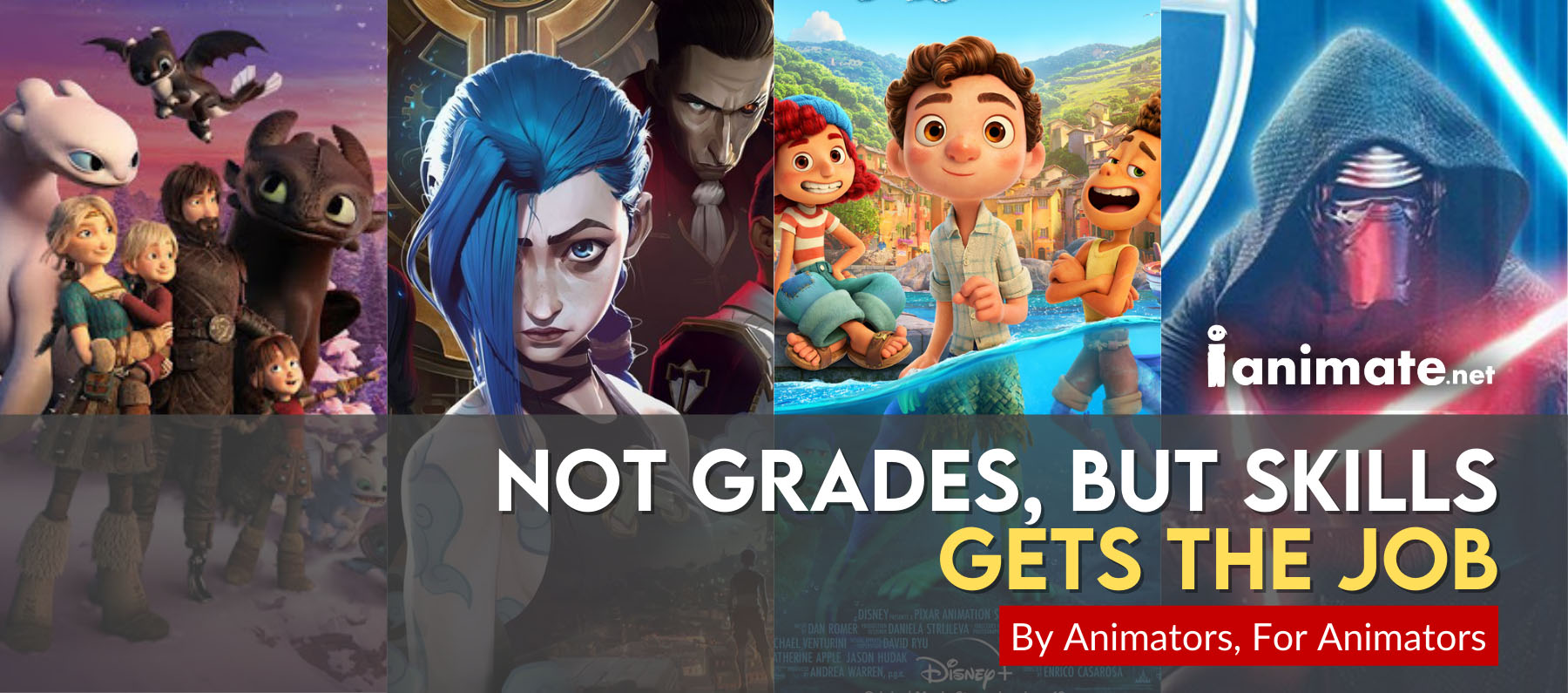 Be mentored by industry professionals from the leading studios in the industry. Start your animation career and get the dream animation job you want! Learn more about iAnimate and the Workshops that are made just for you.