Student Spotlight - Raymond Chen
"I felt like I wasn't really industry ready, but iAnimate was able to help me get to a skill level that helped allowed me to get hired in the animation industry."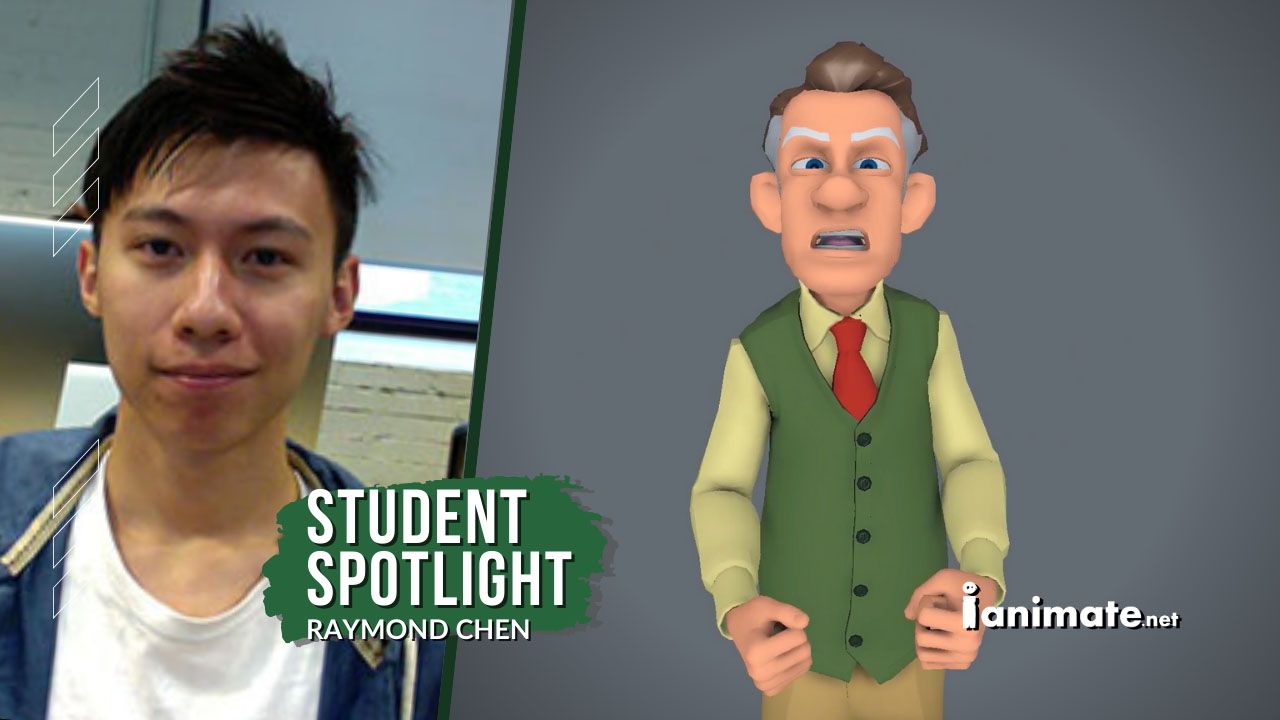 Student Spotlight features Raymond Chen, an animator from Toronto, Canada. Raymond's passion for animation led him to pursue a degree in animation at university, where he gained knowledge in the field. However, he quickly realized that he needed more specialized training in order to acquire the skills needed by top animation studios to land his dream job.
Determined to hone his craft and take his skills to the next level, Raymond enrolled in a course at a college for Games and 3D animation. While the course provided him with some valuable experience, he still felt like he needed more in-depth training to achieve his goals. That's when Raymond discovered iAnimate. He knew that iAnimate was exactly what he needed to take his skills to the next level.
Raymond enrolled in iAnimate because he wanted to improve his animation skills after college because he felt like he wasn't really industry-ready, but iAnimate was able to help him get to a skill level that helped allowed me to get hired in the animation industry. Raymond is currently hired as a 3D animator working on Paw Patrol at Guru Studio in Toronto, Canada.
Student Animation Journey
Raymond Chen took the following Feature Animation Workshops at iAnimate:
Here's a detailed process of how Raymond approached his shots with iAnimate:
Understand the context: Before starting any shot, I make sure to thoroughly understand the context and purpose of the shot. I try to get into the mind of the character and understand their motivations, emotions, and overall arc of the shot.
Shoot multiple references: Once I have a good grasp of the context, I start shooting multiple references by acting out the shot. I experiment with different movements, poses, and facial expressions until I find the ones that work best for the shot.
Choose the best reference: After shooting multiple references, I review them and choose the one that best captures the character's performance and emotions. I then use this reference as a basis for my blocking.
Blocking: Using the chosen reference, I start blocking out the shot, focusing on the major poses, timing, and overall performance. I aim to get the main actions and movements right before moving on to the details.
Spline: Once the blocking is in a good place, I start adding more refined movements and details to the shot. I start spline-ing the animation and refining the timing and spacing to create a smoother and more polished animation.
Facial animation: After the body animation is in a good place, I start working on the facial animation. I believe that facial expressions are key to conveying emotions and performance, so I spend a lot of time perfecting them.
By following this process, I am able to create shots that are not only effective but also capture the character's emotions and performance in a believable and engaging way.
"I think studios should be excited because I am not afraid of working on difficult shots or trying new things I have never done before, and I am able to incorporate feedback/critics into my work to improve the shots I am working on. I always strive to improve as an animator, and try to learn from the colleagues that I am working with." Raymond responds to what he learned from iAnimate.
Student Spotlight Q&A with Animator Raymond Chen
iAnimate: What do you think of your Online Animation Instructor(s), and how do they help you?
Raymond: I took the workshops with Alexis Wanneroy and he taught me his own workflow/techniques of how he would animate his shots. And it is really interesting to watch and learn from a professional, and have him critique my shots so I can improve on them.
iAnimate: How did iAnimate help you to evolve your animation skills as a character animator?
Raymond: I definitely felt ready after taking the iAnimate courses. I was able to learn proper workflows and techniques for both body mechanics, and acting shots.
iAnimate: What kind of animator do you consider after taking your student workshop/s?
Raymond: After taking the workshops at iAnimate I definitely felt like I was ready to apply for jobs, and it also gave me a much-needed confidence boost for me to start applying to jobs.
iAnimate: What kind of project do you want to work on?
Raymond: I am currently working at a TV studio, but I was like to gain experience working in a feature film, or at a game studio. I think it would be a great experience to learn from other animations in different environments.
Want to learn what Disney, Pixar, and Blizzard do in their animations?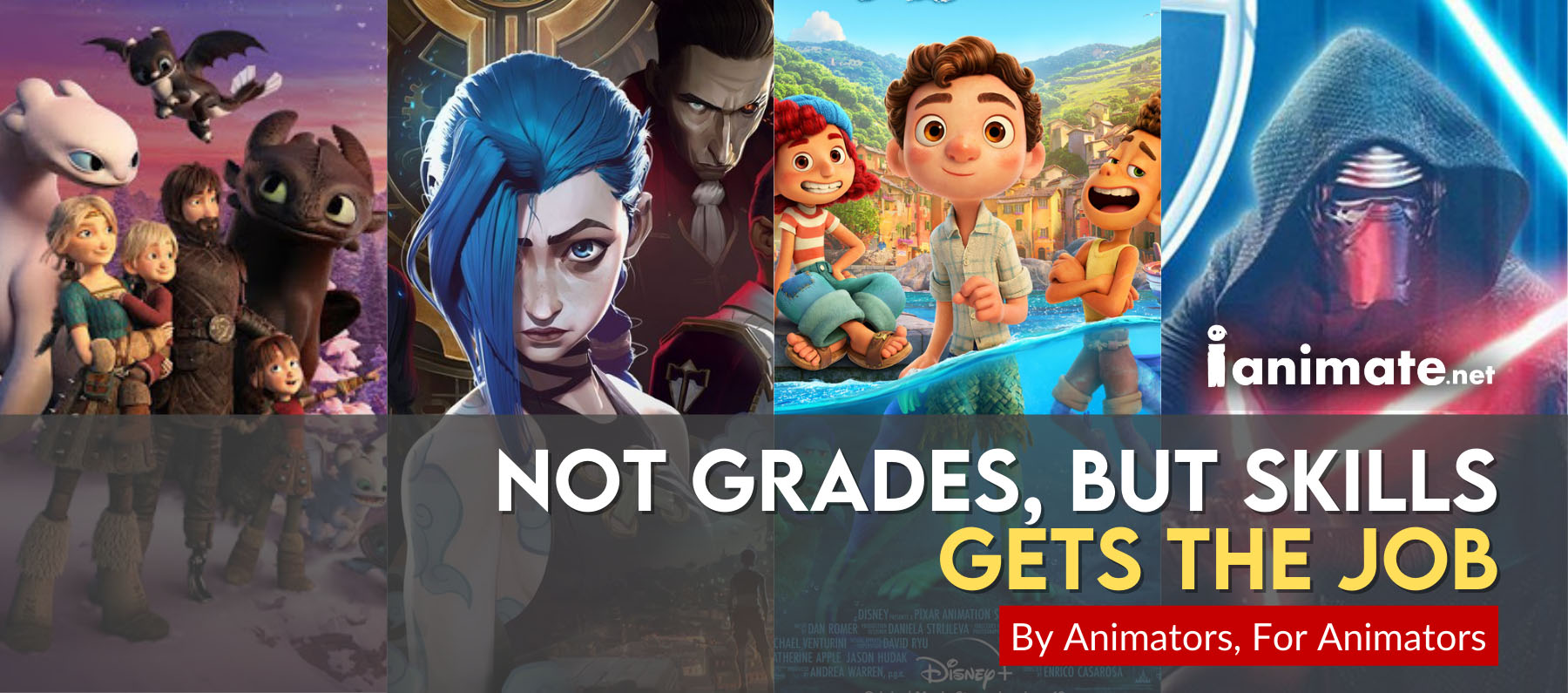 Be mentored by industry professionals from the leading studios in the industry. Start your animation career and get the dream animation job you want! Learn more about iAnimate and the Workshops that are made just for you.