Wednesday, 26 August 2015.
MGLand iAnimate GUI Pickers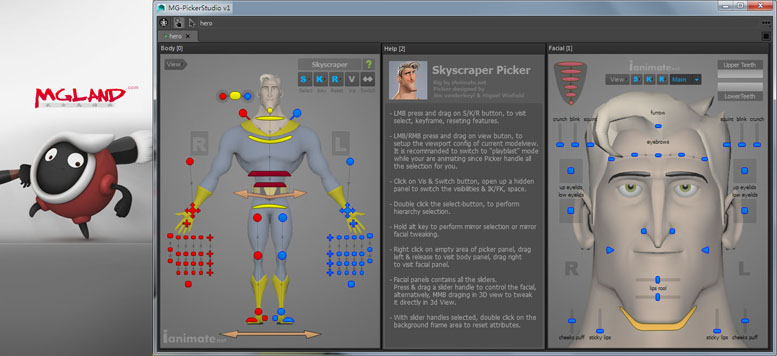 The very talented Miguel Winfield, of MGLand, has teamed up with us to customize his MG-Picker studio to create GUI pickers for our amazing & unique rigs. Visit MGLand to see for yourself how these plug-ins can enhance your workflow. A big iAnimate THANK YOU Miguel.