Monday, 22 December 2014.
Lune Project Student Interview
In our 33rd episode and last podcast for 2014, we interview three iAnimate students who had the opportunity to work on a very unique and exciting project here in our Game animation workshops. Peter Thorneycroft, Ryan Haynes, and Chris Figat help lead in the participation and development of this project titled Lune. Lune is essentially a test 'game' level created in Unity for our students to mimics the pressures and expectations that will be placed on them in the professional environment, as well as showcase their talents as valuable artists. A playable demo reel, if you will. It was interesting and fun to hear about their ups & downs with working on such a project, along with having our very own Ric Arroyo be their director.
Project Lune | Peter Thorneycroft reel | Ryan Haynes reel | Chris Figat reel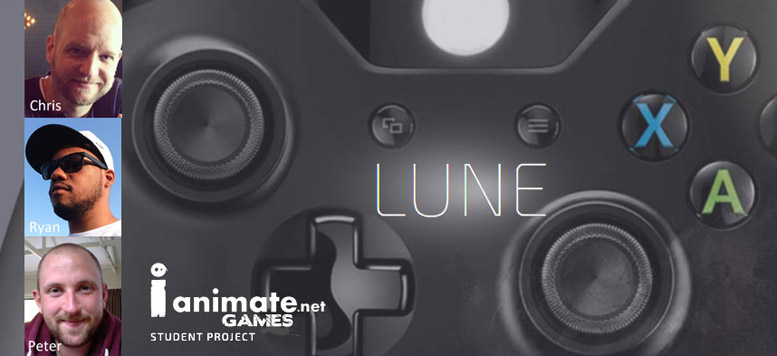 Show Notes
Intro/Outro song: LDN (instrumental) - Lily Allen