Thursday, 21 January 2021.
Interview with Principal Animator Kyle Kenworthy
In our 81th podcast we interview Schell Games Principal Animator and iAnimate.net instructor, Kyle Kenworthy. Kyle has been working professionally since 2006 and most recently was the Lead Animator on Star Wars Jedi Challenges & Until You Fall. Past projects also include working for clients such as Marvel, Pixar, & Walt Disney Imagineering. While in school at the Art Institute of Phoenix, Kyle interned at FatCat Animation where he worked in the Ink & Paint department. Kyle has been teaching animation since 2013 and loves being able to pass on what he's learned.
If you would like to find out more about game animation visit our Game Animation Workshops page.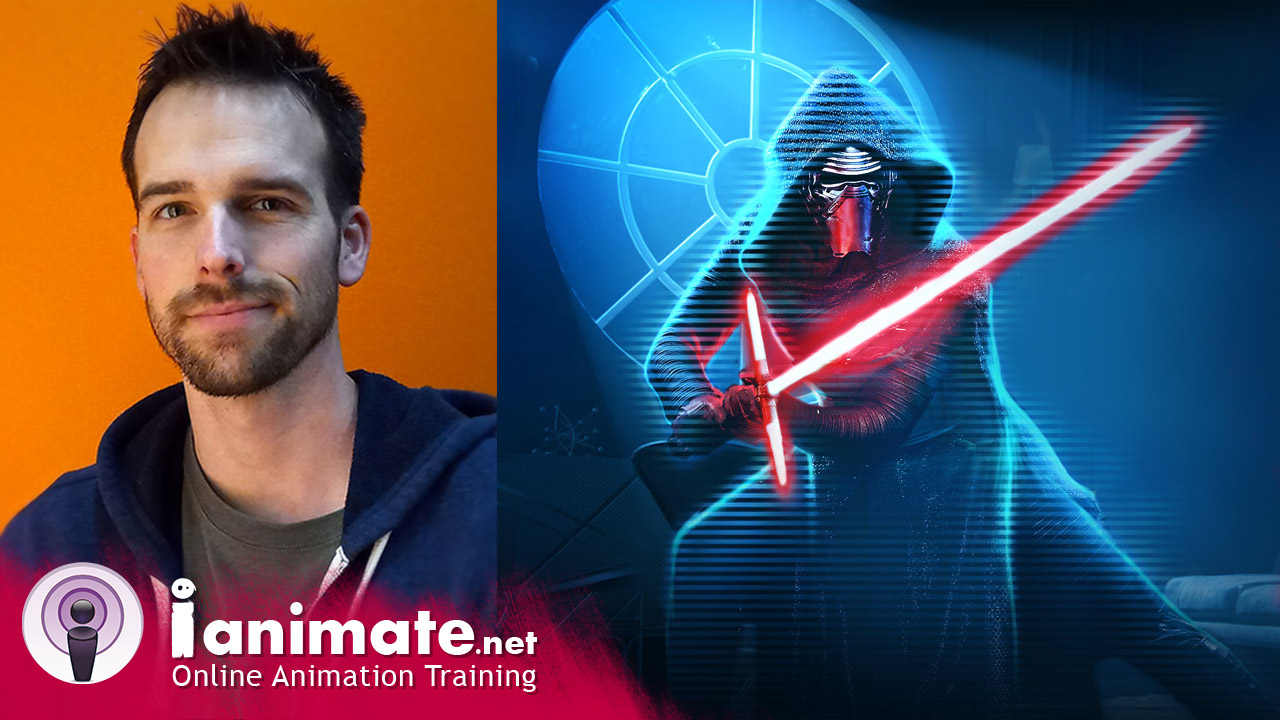 Show Notes:
Interviewer - Larry Vasquez & Ric Arroyo
Intro and Intro and Outro song: Bathtaking by Andrew Applepie