Friday, 31 January 2020.
Interview with Pixar Animator Andrew Atteberry
In our 71th podcast we interviewed Pixar animator and iAnimate alumni, Andrew Atteberry. Before joining Pixar Animation Studios Andrew got his start at Magnetic Dreams, a small studio in Tennessee where he learned many portions of the pipeline. Wanting to grow in his animation skills he joined iAnimate. After graduating iAnimate he went on to Walt Disney and joined their talent development program, Blue Sky Studios, and MPC. He's worked on such films as Rio 2, The Peanuts Movie, Coco, Toy Story 4, and most recently Pixar's Onward. Being somewhat newer to the industry, it was great to hear Andrew's journey from student to professional and some of his learning experiences.

If you would like to find out more about feature animation visit our Feature Animation Workshops page.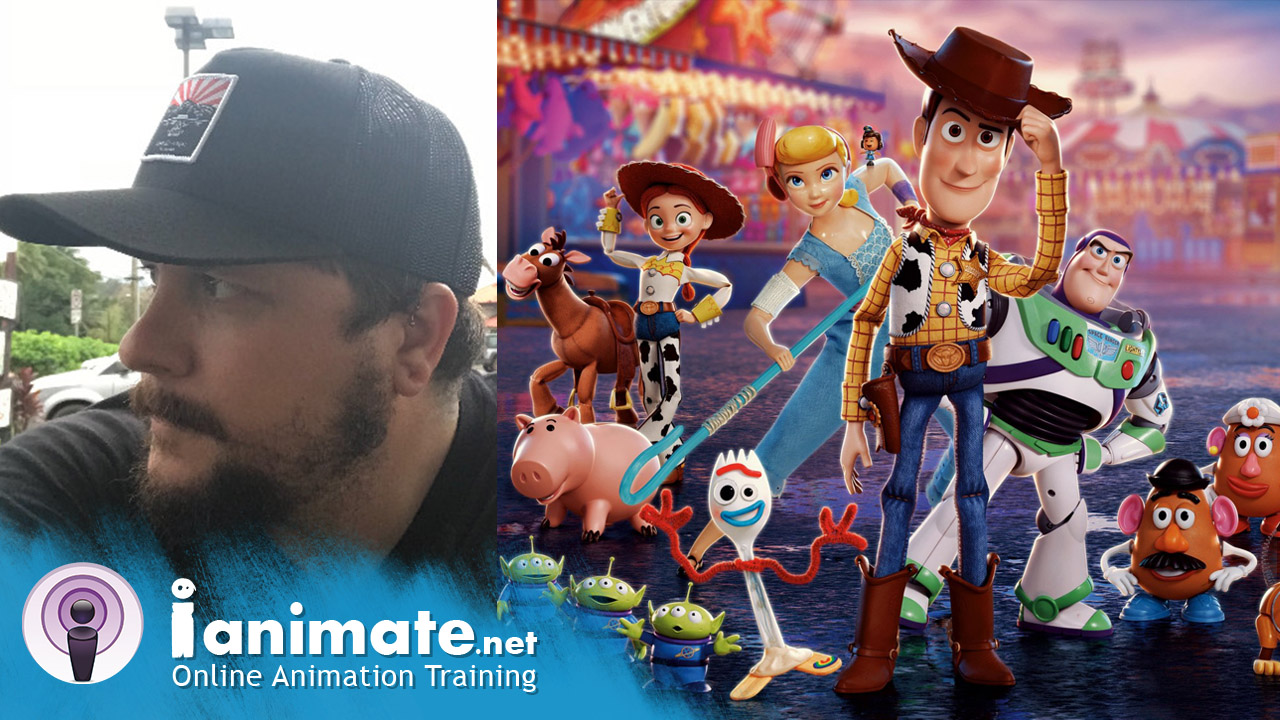 Show Notes:
Interviewer - Larry Vasquez
Intro and Intro and Outro song: Bathtaking by Andrew Applepie
Related Articles