Monday, 18 May 2020.
Interview with Head of Feature Animation Andrew Gordon
In our 74th podcast we interview long time Pixar animator/ Andrew Gordon. After 21 years at Pixar and having worked on such beloved films as Monsters Inc., Incredibles 1 & 2, and Ratatouille, Andrew left Pixar to explore new options. It didn't take too long before he found himself at DNEG in London, taking on the role of Head of Feature Animation in their newly formed feature animation division. Having started at Pixar in their early days, A Bug's Life, Andrew has worked as an animator, supervising animator, character developer, and directing animator, as well as having worked with some of the best in our industry. It was a real treat to sit down with him in this interview and discuss his journey and insight to animation.

If you would like to find out more about feature animation visit our Feature Animation Workshops page.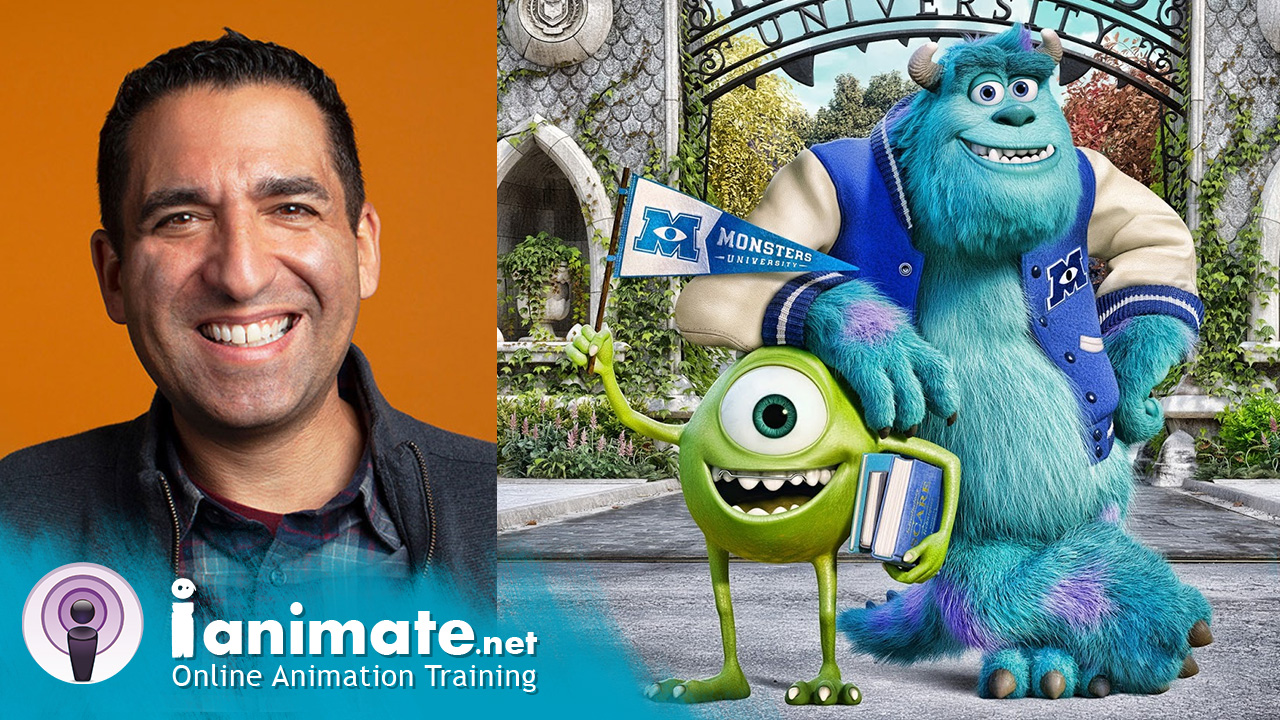 Show Notes:
Interviewer - Larry Vasquez & Ric Arroyo
Intro and Intro and Outro song: Bathtaking by Andrew Applepie