Tuesday, 31 January 2017.
Interview with Ballerina Animation Director and animators
Happy New Year! In our 48th podcast we talk with Ted Ty, India Barnardo, and Martyn Smith. Ted has over 24 years of experience at the feature animation level, has animated on 20 feature films, and has been teaching in our feature animation workshops from day one. After spending two decades at Walt Disney Anmation Studios and Dreamworks Animation, he moved back up to Montreal Canada to become a Animation Director on L'Atelier Animation's first feature Ballerina. What made this podcast so fun and interesting other than catching up with Ted and hearing about his new role, he was joined by iAnimate student India Barnardo and iAnimate alumni Martyn Smith; two of the many iAnimate students he hired for Ballerina.
Our 2014 podcast with Ted Ty | Watch L'Atelier Animation's team on Ballerina movie!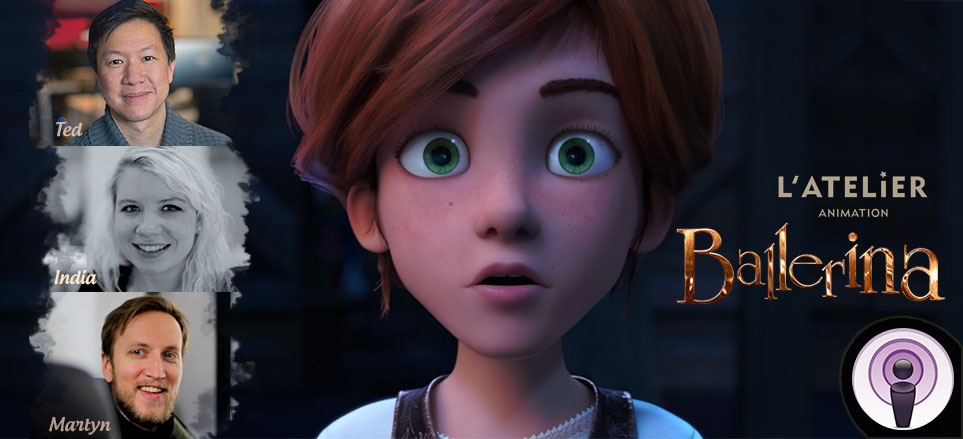 Show Notes
Intro/Outro song: All Time Low - Jon Bellion


Related Articles