Monday, 30 March 2020.
Interview with Animation Supervisor Scott Holmes
In our 73rd podcast we interview iAnimate creature instructor and animation supervisor at Cinesite VFX in Montreal, Scott Holmes. As a kid, Scott fell in love with creature animation when he stumbled upon Jason and the Argonauts on TV one Saturday morning. Scott's professional feature film credits include "Monster House," "Narnia: The Lion, The Witch, And The Wardrobe," "Lord of the Rings, The Two Towers," "Hellboy II," "Paul, "Pacific Rim: Uprising," "Antman and Wasp," and "Pokemon Detective Pikachu."

If you would like to find out more about creature animation visit our Creature Animation Workshops page.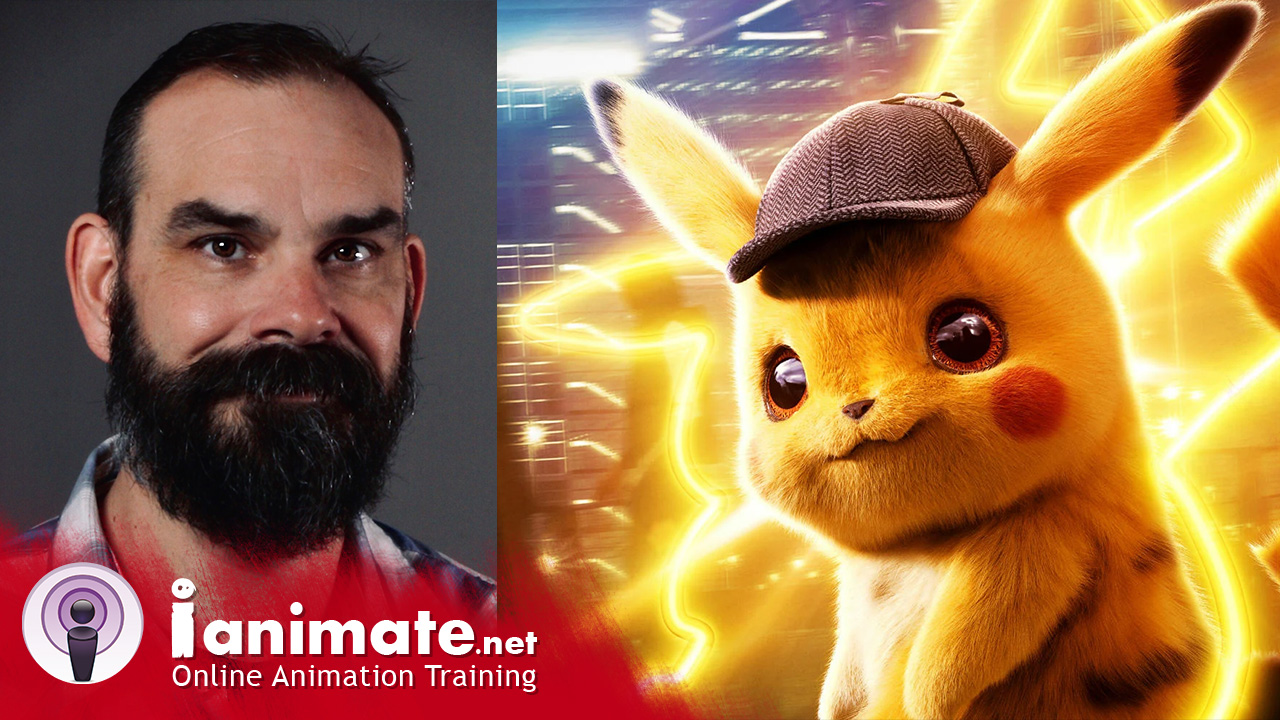 Show Notes:
Interviewer - Larry Vasquez
Intro and Intro and Outro song: Bathtaking by Andrew Applepie