on December 12, 2017
In our 54th podcast we did a roundtable interview with four artist, three of whom are iAnimate.net instructors, about an art festival that took place a couple months back in Łódź, Poland called Promised Land. Promised Land was the brain child of Sebastian Kalemba & Paweł Mielniczuk, two talented artist at CD PROJEKT RED. This art festival brought speakers from around the world from such studios as Guerrilla Games, Platige Image, Blizzard Entertainment, Industrial Light & Magic, Ubisoft, and CD PROJEKT RED.

It looked like a great event, full of creativity, and at a beautiful location. Because it included a handful of speakers who are our instructors, one being the co-creator of the event, I thought it would make for an interesting interview.
Watch: Promised Land Art Festival 2017 | Event highlights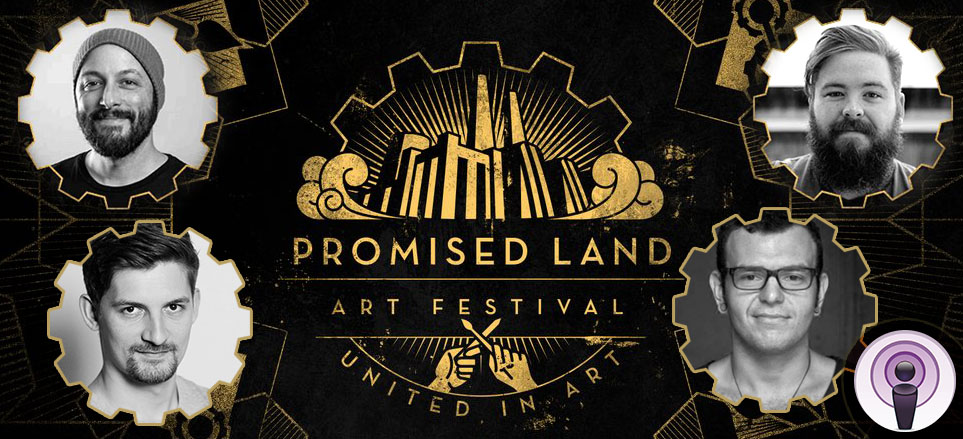 >> Watch or Listen Online