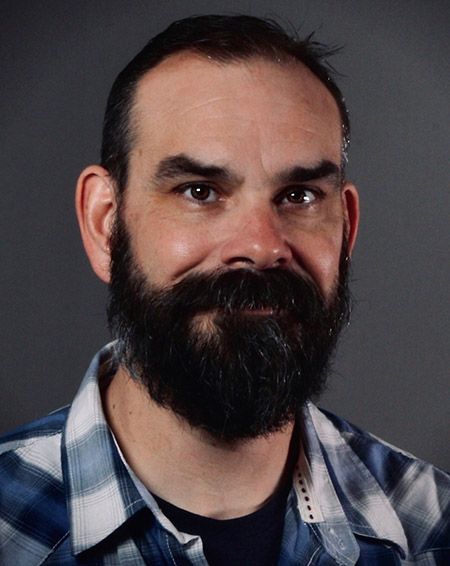 Scott Holmes
As a kid, Scott fell in love with creature animation when he stumbled upon Jason and the Argonauts on TV one Saturday morning. After attending college for illustration and working in graphic design, he got a shot at becoming a VFX artist at Centroloplis FX in 1996. Starting from the bottom in roto/paint and working his way into the animation department, he honed his creature animation craft on the job for the next 22 with generous mentors along the way.
Scott's professional feature film credits include "Monster House," "Narnia: The Lion, The Witch, And The Wardrobe," "Lord of the Rings, The Two Towers," "Hellboy II," "Paul, "Pacific Rim: Uprising," "Antman and Wasp," and "Pokemon Detective Pikachu."
He is currently the head of animation and animation supervisor at Cinesite VFX in Montreal.