on September 28, 2017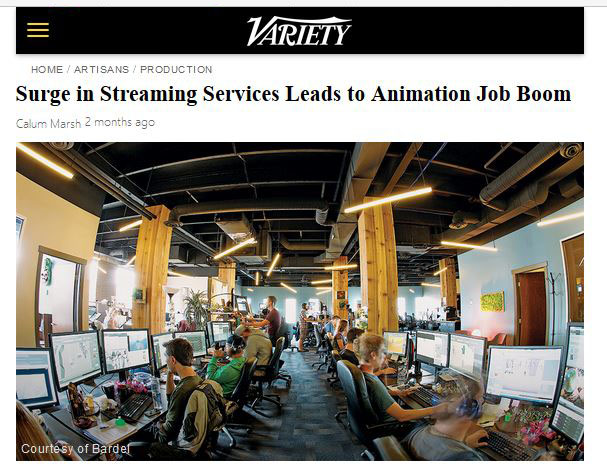 The popular online site, Variety, recently published an article discussing the "urgent demand" in the animation industry, do to the boom in streaming services.

"The rise of streaming services — which are ordering season after season of animated shows for children and adults — has created an urgent demand for original content, leading to a surge in jobs at all levels of production. For now, the deluge shows no signs of letting up."
(read the rest of the article HERE)

Now is a great time to join our animation workshops and get in this amazing industry or dramatically enhance your skills. We start our next set of workshops next week (Oct. 2nd). There's still time to join, don't delay.
Save
Save
Save
Continue Reading