on October 15, 2015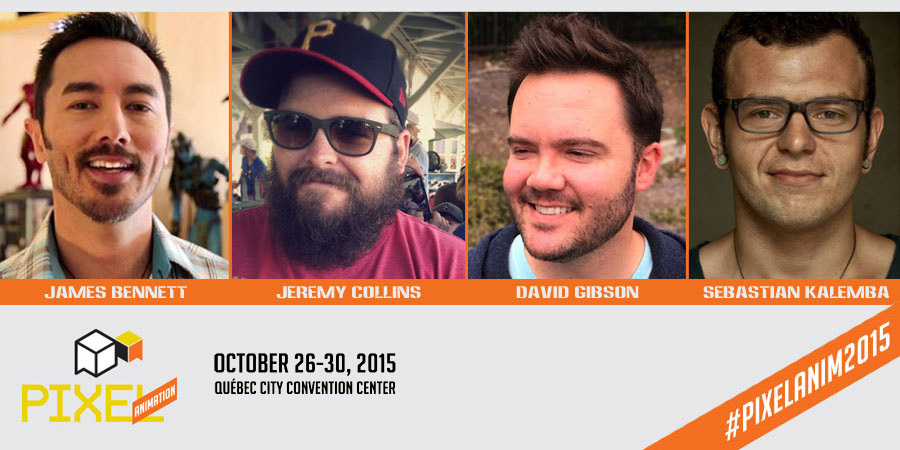 iAnimate.net will be at Pixel Animation in Quebec, Canada on October 26th - 30th. We have a great line up that will be attending.
David Gibson (Creature Animation Instructor)
James Bennett (Creature Animation Instructor)
Jeremy Collins (Game Animation Instructor)
Sebastian Kalemba (Feature Alumni and Lead Animator at CD Projekt)
MASTERCLASS – LEARN, MEET, ANIMATE
Pixel Animation offers high end masterclasses for professionals and graduate students in animation, video games and VFX. Other activities such as breakfast with the masters and networking cocktails make Pixel Animation Masterclass and event where:
You'll learn the secrets of the industry in a relaxed and organic atmosphere during the Meet & Greet breakfasts.
You'll learn the technics of the industry during the high end masterclasses.
You'll party with the industry during the networking cocktails.
Visit http://pixelanimation.org/en/ and enter "ETUDIANT" in the promo code section for a 40% off discount.
Continue Reading