Introduction to Game Animation
Animation and Game Principles
This workshop is an entry level class, introducing character animation for video games in Maya. Only basic knowledge of animation in Maya is required for this workshop, fundamentals in-game insights will be integrated along the way to get you ready for our main program.
11 week access to:
Live & Recorded Classes
Extra Lectures by Jason Ryan, CineSite Animation Director.
Feature Rigs
​Who you learn from Matters

---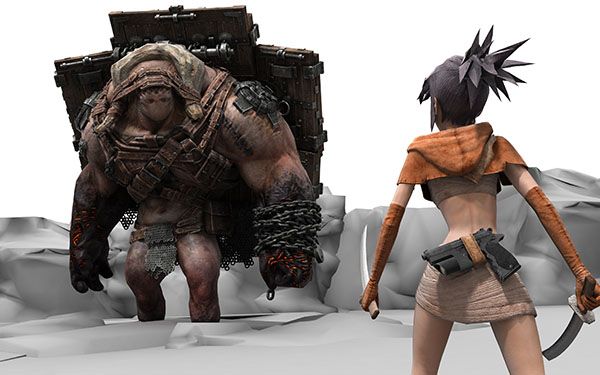 Why an introduction workshop?
Our four workshop program is pretty challenging and that's exactly what we intended. We'll fill your mind with a great amount of technical knowledge and work really hard on your artistic skills with many assignment. iAnimate Games students greatly benefits from this approach, we tend to push them further more than they think they can go, make them progress much faster than they expected. This approach also prepares you well for the reality of the industry. That being said there's a difference between being pushed hard and being completely overwhelmed. That's why we've created a new introduction workshop for less experienced animators, making sure we give them all the tools and knowledge they need to hit the ground running when enrolling into the program.
Week-by-Week Topic
Week 1 - Introduction to animation and games
Week 2 - Graph Editor, Constraints and Baking
Week 3 - Animation theory
Week 4 - Techniques for animation and games
Week 5 - Character animation
Week 6 - Reference
Week 7 - Animation Planning and Process for In-Games
Week 8 - Blocking and starting
Week 9 - Spine Pass
Week 10 - Advance Constraining with Animation and Engine
Week 11 - Camera Setup, Basic Lighting and Rendering