Feature & Cinematic Animation
Learn to polish your principles of Animation, Paths of Actions, 2D and /or CG planning process, while reinforcing students initial body mechanics, overlapping actions and walks with a focus on acceleration and deceleration.
11 week access to:
Live & Recorded Classes
Extra Lectures by Jason Ryan, CineSite Animation Director.
Feature Rigs
​Who you learn from Matters

---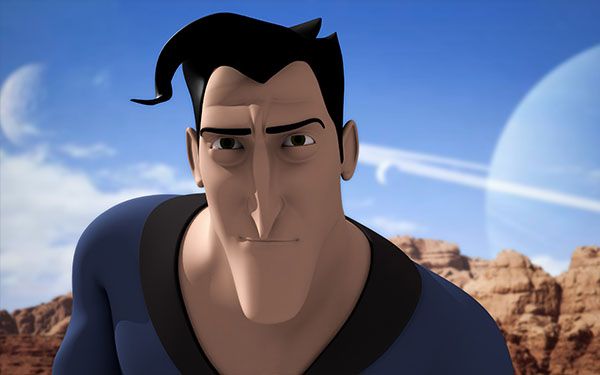 Overview
There is a focus on Smoothing these models before render time to make them Photorealistic as well and creating low poly versions for our VR and Real Time simulation applications. Using these techniques together we can create very advanced hard surface models. Organic Modeling is next, we look at the human form and the tools for creating these models. Preparing meshes for texturing by using the UV editor is taught throughout all of these lessons and makes surfacing these models with realistic Textures and Bump Mapping possible. An Introduction to Lighting models, Animation with the Graph Editor, rendering with Maya's Software and Solid Angle Arnold engine, and Compositing shots ensures all students will be successful throughout their entire career here at iAnimate.net.
Week-by-Week Topic
Week 1 - Bouncing ball in place
Week 2 - Bouncing ball across the screen
Week 3 - Overlapping action of blurbs antenna
Week 4 - Blocking & Storytelling
Week 5 - Advanced blocking
Week 6 - Splining, Cleaning, & Polishing
Week 7 - Walk mechanics overview Theory and practice
Week 8 - Continue in stepped curve mode
Week 9 - Splining, Overlapping, & Cleaning
Week 10 - Walk cycle with a start & stop pose
Week 11 - Blocking in stepped and merging with walk cycle