Wednesday, 18 March 2020.
Spring 2020 Term update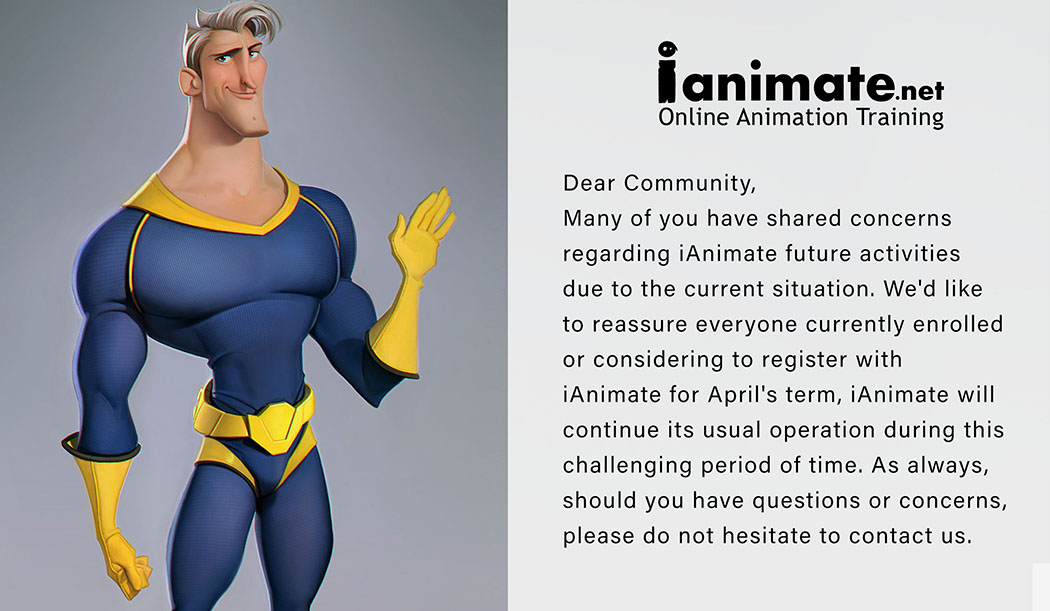 Dear Community,
Many of you have shared concerns regarding iAnimate future activities due to the current situation. We'd like to reassure everyone currently enrolled or considering to register with iAnimate for April's term, iAnimate will continue its usual operation during this challenging period of time. As always, should you have questions or concerns, please do not hesitate to contact us. Contact us.