Friday, 05 September 2014.
Meet Angela - Our Latest Feature Rig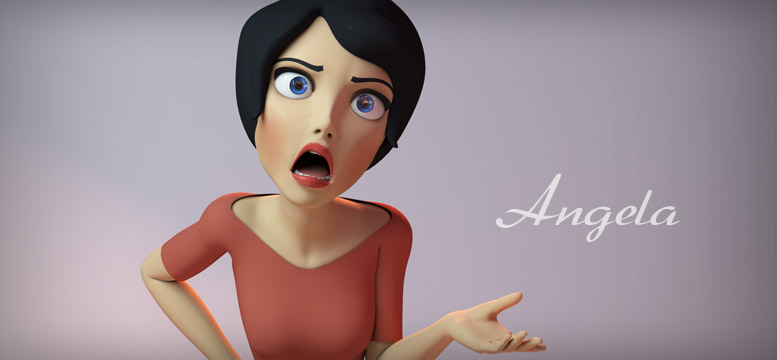 Angela is our latest rig release, she will be available for all our students during the second half of this upcoming workshop. The creator, modeler, rigger and animator is Angelo Sta Catalina. Angelo is one of our very talented graduates, now animating for Reel FX. He created Angela during his final block of workshops and is perfecting her rig over the next few weeks to be ready for students during this block. She is one of the most appealing characters I have ever worked with and that includes the big studios. I can't wait to release her exclusively to our iAnimate students.
- Jason Ryan
Check out some key model poses below, as well as her animated by Alumni Cesc Font.