Student Spotlight - Ryan Lai
"The opportunity to have a professional animator, who is active in the industry, and have them look at my work with the same eyes they use to look at the work of their fellow peers, is a feeling that can not be replaced."
Student Spotlight features Ryan Lai, an animator from Toronto, Canada. Ryan is a quiet guy that just wants to help tell meaningful stories. He graduated from an animation college but he thought that he needs more skills so he enrolled in iAnimate. With his passion to learn animation, Ryan immediately got hired as a 3D animator. Now, Ryan is currently working with Mainframe Studios.
Ryan knew very well he was still lacking in skill and experience, so he sought more education to improve himself further and hopefully make it into some of the bigger studios someday. Ryan realized that he was not the genius superstar type that can make it big early in his career so he thought learning from those who have "made it" would be very valuable. That's why Ryan enrolled in iAnimate.
Student Animation Journey
Ryan Lai took the following Feature Animation Workshop here at iAnimate:
At iAnimate, we believe in empowering our students to become industry-ready and unleash their creativity through assignments. Our unique approach to animation training involves guiding students through the process of preparation before diving into the software. By following their creative workflow, our students develop the skills and techniques used by real professional animators to create shots that are not only effective but also showcase their artistic vision. Here are Ryan's processes in doing his iAnimate shots.
Looking for good voice clips was extremely important for me and is arguably the most difficult part. During the workshop, I learned to look for clips that had emotional changes and pauses, with emphasis on the pauses.
Showing thought processes in a shot without dialogue does just as much if not more than the actual speaking portions. When I've selected a clip I will start writing down a bit of a scenario for the character (who are they, what are they feeling, if they are talking to someone how do they feel about that person, etc)
I will then board out some key poses or ideas to later help inform me of the broader acting choices for when I record references of myself. During recording sessions, I will follow my initial drawings and deviate if there are any interesting new ideas that pop up.
Once the reference is completed I hop into Maya and start posing! I'm personally more of a step blocker and have a very 2d mentality when blocking. I also am not too tied to references as I know I am not the best actor, the important thing for me is the ideas that appear in the reference and fill in the gaps with my own ability as an animator to make the movements and poses as appealing as possible.
Then it's just polish until I feel it is as good as I can make it! If I have the opportunity I will also ask some fellow animators to have a look and if there are any things I could adjust and improve ( this applies to all stages of the process)
"I think the main thing I learned at iAnimate is to hold myself to as high of a standard as every other professional animator out there. The opportunity to have a professional, who is active in the industry, and have them look at my work with the same eyes they use to look at the work of their fellow peers, I feel can not be replaced. In addition, there are many times when there may be common adjustments that are needed in both my own and my peers' shots. However, with time, you begin to notice these needed adjustments on your own without the need of the instructor and these new adjustments become a part of your tool kit!." Ryan responds to what he learned from iAnimate.
Student Spotlight Q&A with Logan Webb
iAnimate: What do you think of your Online Animation Instructor(s), and how do they help you?
Ryan: I was very lucky to have Tal Shwarzman as my instructor during my brief time at iAnimate. I was very thankful to him for teaching me how to improve, however, I am even more thankful to him for answering questions about what it's like to be in the industry and the sorts of highs and lows I may end up facing in the future. It is also nice to just have a bit of a peak behind the curtain and de-mystify the industry a bit more. Tal is an incredible instructor and I am very thankful for him to have helped me improve and answer all my (sometimes odd) questions.
iAnimate: How did iAnimate help you to evolve your animation skills as a character animator?
Ryan: I think iAnimate gave me the last little bits of information I really needed to elevate my work. But it also made me realize that there isn't much more of a "secret sauce" that's left to learn. Maybe there are other workflows that I could try in the future or software tricks that I don't know just yet. But in general, I think the only teacher left is for when I make mistakes in my work and overcome them little by little.
iAnimate: What kind of animator do you consider after taking your student workshop(s)?
Ryan: I really do want to be an animator that can someday make it to one of the bigger studios. I can keep preparing all I want, but I think I've done all the preparing I can at home. Nothing will beat real-world experience and I am excited for when those opportunities come!
iAnimate: What kind of project do you want to work on?
Ryan: Sony, Pixar, Dreamworks, and Fortiche are probably the goals ( a guy can dream right>>) In my animator's heart there are two sides, the one that wants to do meaningful emotional storytelling, and the one that wants to do the cool action sequences. Ideally, it's done in a way where both can coexist and serve the narrative properly.
Want to learn what Disney, Pixar, and Blizzard do in their animations?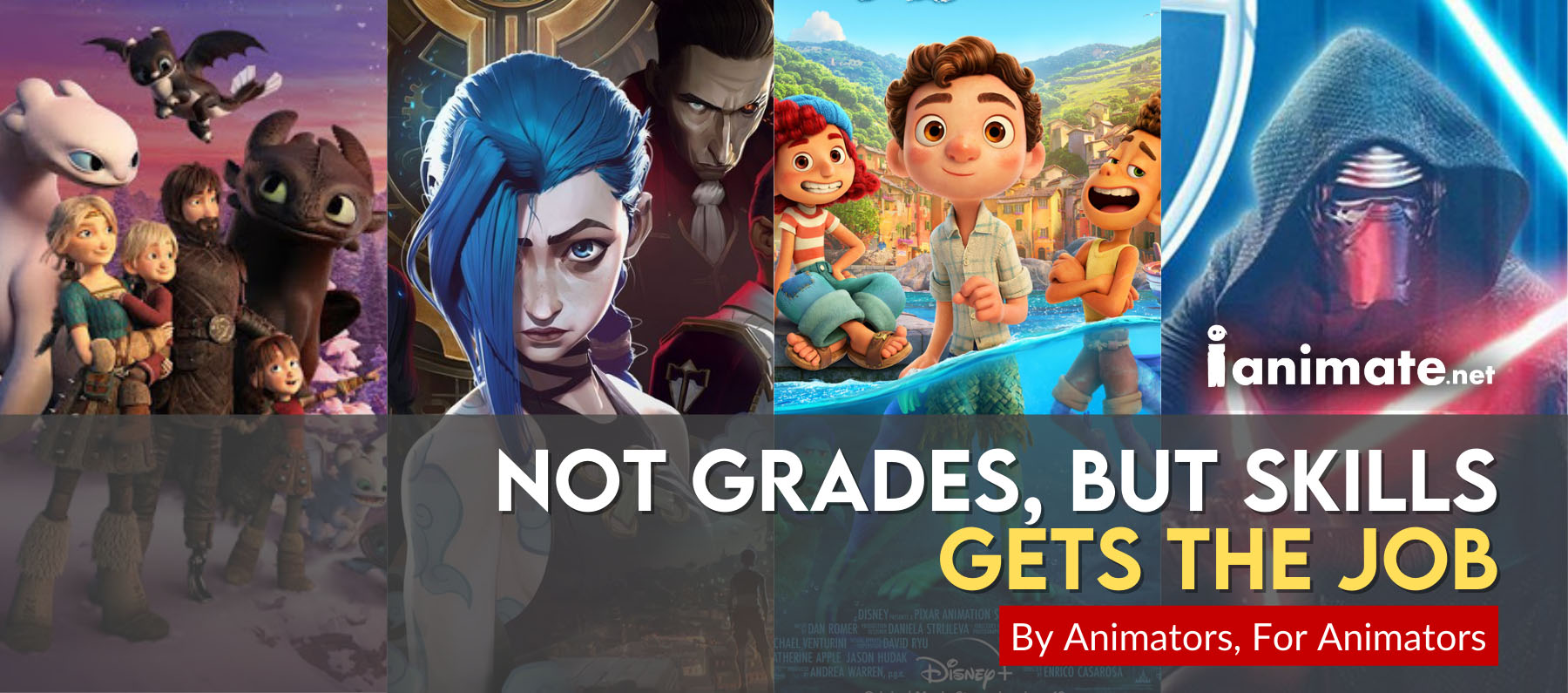 Be mentored by industry professionals from the leading studios in the industry. Start your animation career and get the dream animation job you want! Learn more about iAnimate and the Workshops that are made just for you.