Student Spotlight - Logan Webb
"I am not only industry ready but now industry experienced, and working hard to continue growing my knowledge base and improving my skills as an animator and a storyteller."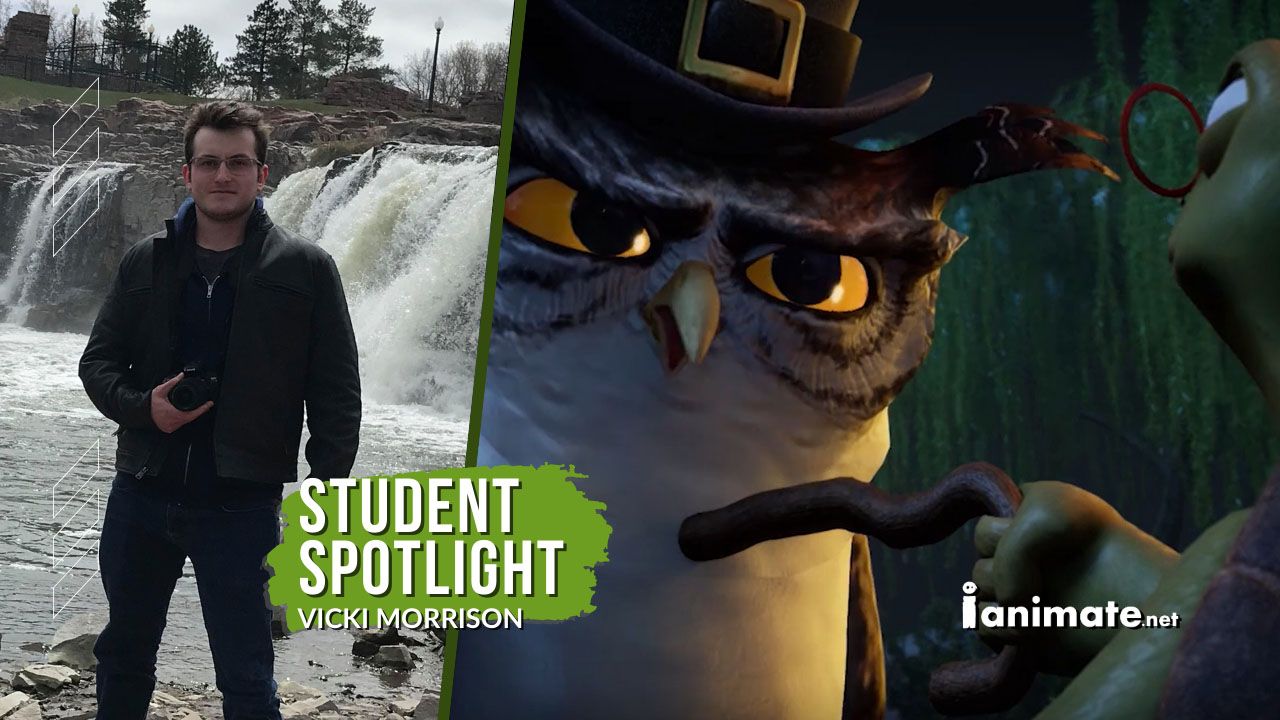 Student Spotlight features Logan Webb, a 3D animator who's passionate about telling meaningful stories that speak to an audience of adults and children alike. Logan is currently working at Wildbrain Studios as a 3D animator on the upcoming Netflix series, Sonic Prime. Previously, Logan worked ICON Creative Studio as an intermediate animator and layout artist on the upcoming series Firebuds, which will premiere on Disney Jr. and Disney Plus in 2022.
Before that, Logan graduated from Ringling College of Art + Design in May of 2020 with a B.F.A. in Computer Animation. He created his short film, Tapped Out, over the course of three semesters, and is also responsible for all aspects of the film. This includes everything from the ideation and pre-production work including storyboards and design work, as well as all of the production work including but not limited to modeling, rigging, lighting, and animation.
While the world was largely shut down (pandemic), Logan decided to continue his education online and was drawn to the experience of the instructors at iAnimate as well as the large variety of rigs they have available, which he felt allowed for a wide range of storytelling moments.
Student Animation Journey
Logan Webb took the following Feature Animation Workshop here at iAnimate:
Logan believes that effective preparation and drawing inspiration from a variety of sources are crucial to the success of his animation projects. He typically collects ideas from movie scenes, his own shot references, and personal stories to inform his creative process. Once he has a clear vision in mind, he selects his preferred rigs and shoots reference footage to guide his workflow. Here is a detailed breakdown of Logan's approach to producing iAnimate shots.
For my work on iAnimate, I chose character rigs that interested me and then sought out pieces of dramatic dialogue from movies and TV shows that I felt matched the character I wanted to work with.
From there, I used the original footage as a jumping-off point to shoot my own reference footage, which I then edited together to create the best live-action performance I could create.
Then, I started using that reference to block my animation until I felt it was time to put the reference away and polish my animation using the feedback from Patrick and my own knowledge of animation to create something that was informed by reality but not constrained to it.
"Patrick helped me learn about what makes a good reference, how to let them guide you, and how strong acting choices make all the difference in your work. His attitude towards his work as well as his students also taught me that part of what makes an animator great is their willingness to help others learn and grow with them." Logan responds to what he learned from iAnimate."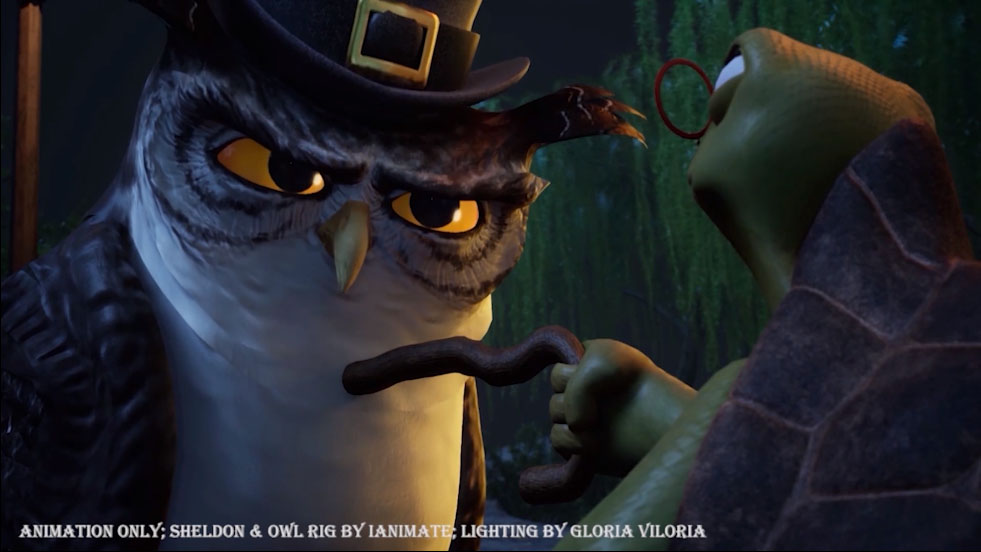 Student Spotlight Q&A with Logan Webb
iAnimate: What do you think of your Online Animation Instructor(s), and how do they help you?
Logan: Patrick was and continues to be a great mentor. Not only did he work with me inside and outside of class during my Ianimate workshop, but he also continues still to provide me with feedback on shots, my reel, and other inquiries about the industry when I contact him. His humility and generosity are rare things, and I appreciate them deeply.
iAnimate: How did iAnimate help you to evolve your animation skills as a character animator?
Logan: Patrick helped to train my eye to be more understanding and critical of my work. Once you have a better understanding of what makes animation good, and also bad, you are able to self-critique more accurately and as a result, create higher-quality work faster.
iAnimate: What kind of animator do you consider after taking your student workshop/s?
Logan: I landed my first job on Disney's Firebuds after completing my Ianimate workshop. I just recently wrapped on that show and have moved on to Netflix's Sonic Prime. I am not only industry-ready but now industry-experienced and working hard to continue growing my knowledge base and improving my skills as an animator and a storyteller.
iAnimate: What kind of project do you want to work on?
Logan: I want to continue working on narrative-driven animated shows and feature films. With the popularity of long-form storytelling that has emerged on streaming services, I am hopeful that animation will soon open up to tell longer, more complex, and more dramatic stories.
Want to learn what Disney, Pixar, and Blizzard do in their animations?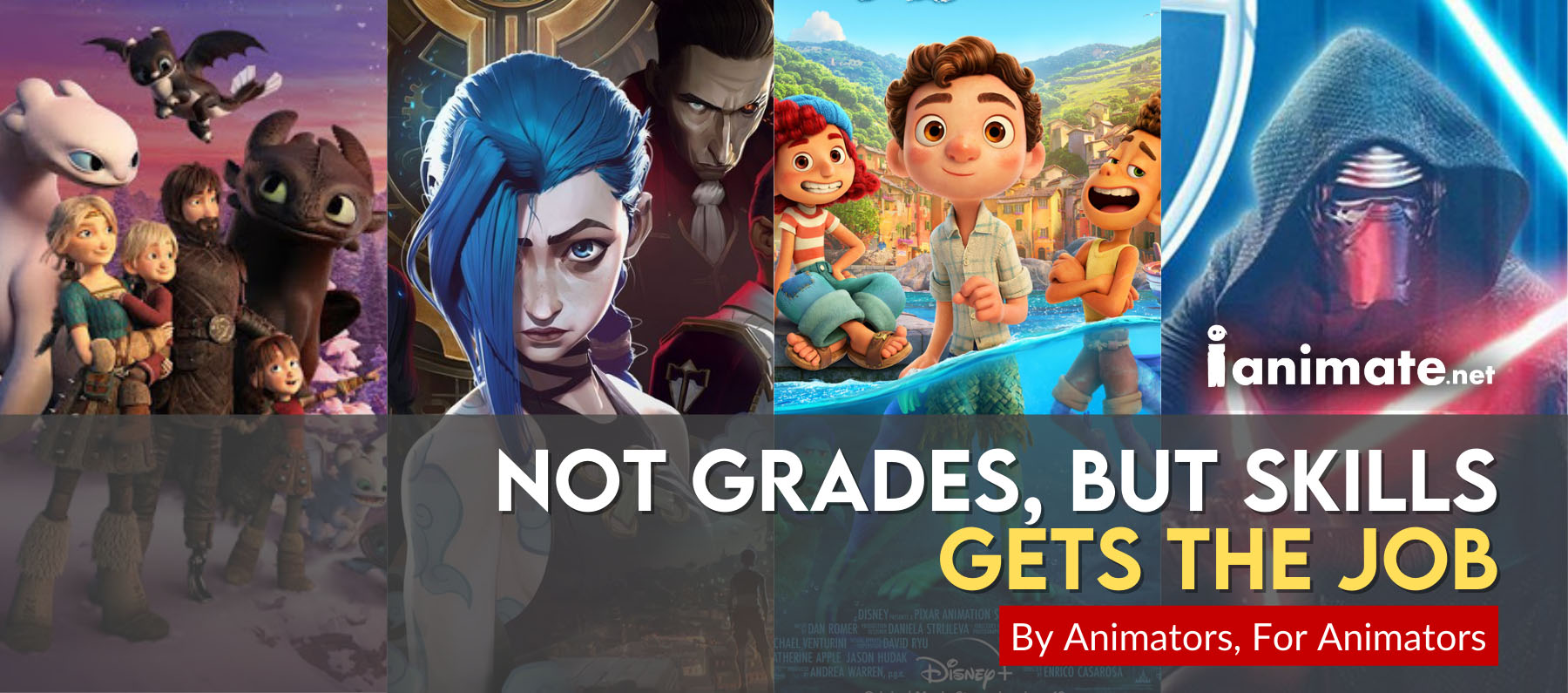 Be mentored by industry professionals from the leading studios in the industry. Start your animation career and get the dream animation job you want! Learn more about iAnimate and the Workshops that are made just for you.