Insights with Fortiche Production Sr Character Animator David Mourato
Senior Character Animator and iAnimate Alumni David Mourato share his stories and inspirations and how he succeeded in his animation journey.
"iAnimate changed my life and made this journey to where I am today possible…….For sure, I'm the animator that I'm today mainly because of iAnimate."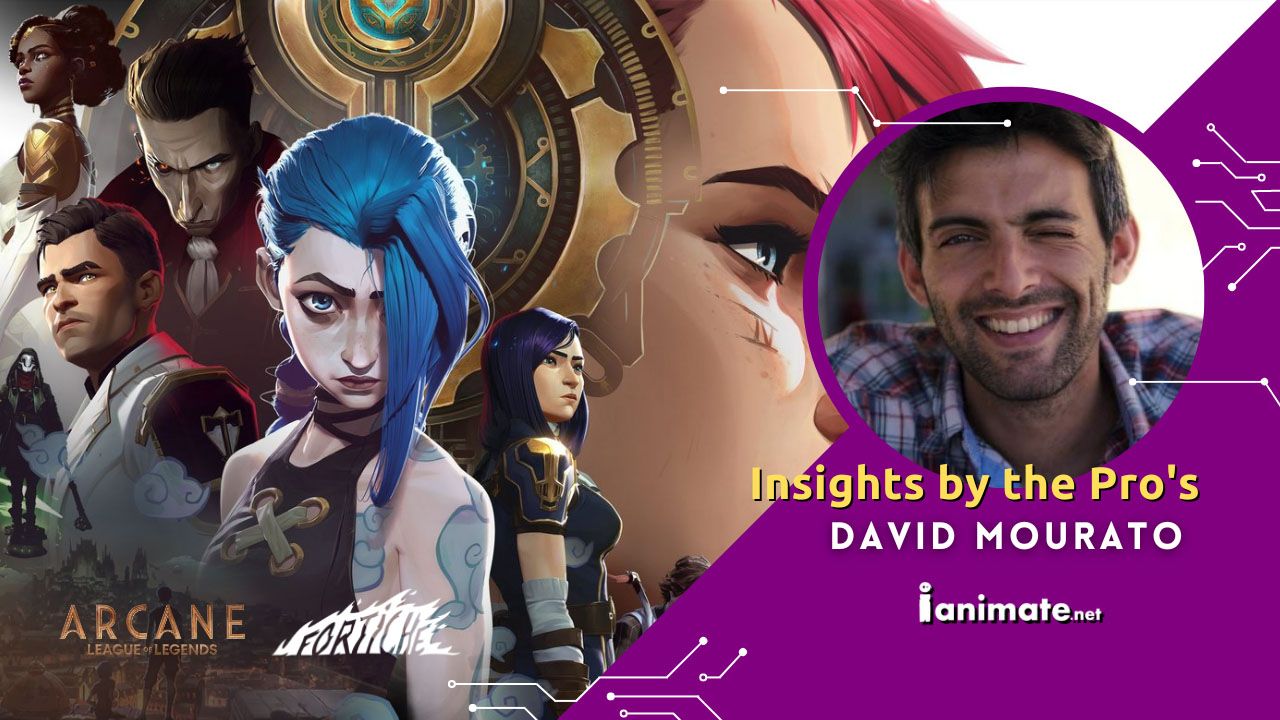 David Mourato is a Character Animator at Fortiche (ARCANE season 2) David loves what he does. He loves to travel, meet new people, and play video games and he's always ready for an adventure.
David has been at FORTICHE since 2019, he started working on Arcane, Episode 2, Season 1. Before that, he worked at AXIS Studios in 2015.
Alumni Interview
Animation Journey and Inspiration
iAnimate: Tell us a bit about your animation journey and throughout your time with us. Who or What inspired you to become an animator? How did you become an animator, and when did iAnimate become part of your journey?
David: When I was younger, I wanted to make games. I used to play StreetFighter, and I loved it!!! At the time, I didn't know that it was possible for me to do that. Where I live, there wasn't an industry at the time. In the process of figuring out what I could do related to games, I did Graphic Design, and from that, it was a quick jump into the CG world. I found out about animation through my brother (that is also an animator) and animation festivals in Portugal. Having the power to bring a character to life? That's amazing! I always loved watching game cinematics; every time Blizzard released a cinematic, I was amazed and delighted about everything in it. That was a really great inspiration and motivation to start this journey.
iAnimate: What's it like working at your studio?
David: Working at Fortiche is amazing!!! Why? I'll tell you. First, everyone is super kind and chilled. It's a place where you can breathe talent everywhere. That's very inspirational, makes you do better, motivates you to go the extra mile, and gives the best from you. Working in teams with your lead makes me feel that it's a place where you are heard and they value your opinion, ideas, and suggestions. Apart from working, there is time to play games, chill, team building, and have parties!
iAnimate: What do you do to stay inspired and motivated animator?
David: Sometimes it is difficult to stay inspired or motivated for sure; there are downs and ups. What I try to do sometimes is to LIVE and try something new, which could be surfing or could be knitting. Something that would clear your mind from the animation perspective. These days what I'm trying to do to be more motivated is to draw more, something that is offscreen, more analog, and traditional. Watching or studying an animation clip is also very great to learn something new, to add something that you could discover, "oh wow, the animator did this! I need to try it"! I think that gives you a spark back and stays on your mind when you are animating, something you could implement. Lastly, I love to geek out with other animators, whether could be creative stuff, technical, or workflows, but geeking out helps me a lot.
[David Mourato - Home Office]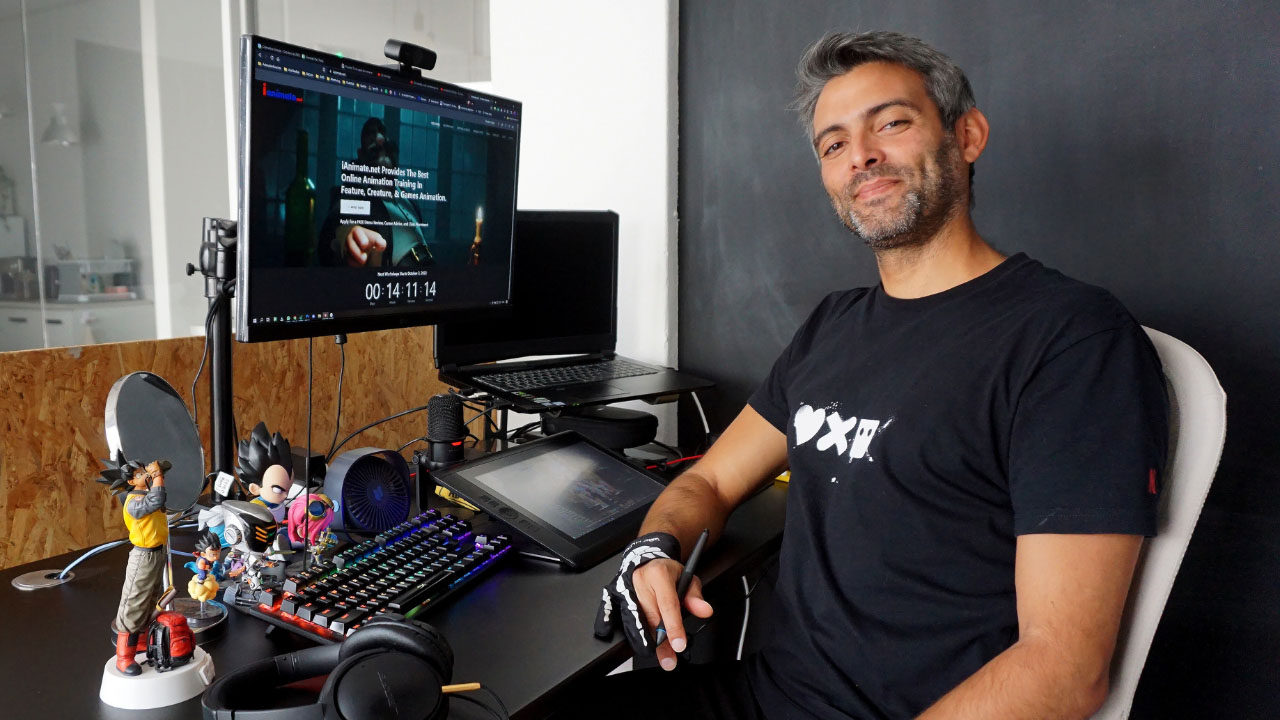 Animation Lessons and Growth
iAnimate: How did iAnimate help prepare you for the industry? What were the most important things you learned at iAnimate?
David: iAnimate made a difference in my career. For me, everything was important; that being said, I felt learning body mechanics was key as it's important to have solid mechanics, even for acting shots. At iAnimate, the opportunity to watch other instructors' recorded lectures was super important because it meant I could watch different approaches and workflows; sometimes, I could connect ideas better or would have more inspiration for my animations.
iAnimate: What is the most challenging shot you've ever animated, and why did you succeed at the shot?
David: One of the most challenging shots that I animated was on Heir of Raven Court: Heroes of the Storm BlizzCon 2018 Hero Trailer for Blizzard. I did this shot at AXIS. We had the animatic and a 2D rough animation of what was supposed to happen. It was very challenging at the time because it was difficult from a technical point of view to coordinate Characters and Camera and to have a fluid fight choreography. In 2D, it worked really well, but in CG, it was a difficult one to pull off, and I can say for sure that I learned so much in the process that I'm glad that I struggled. Overall the shots that I struggled the most with are the ones that I learned the most.
[David's Current Reel]
iAnimate: Do you have any demo reel or interview advice you can share with animators on the job hunt?
iAnimate: Do you have any demo reel or interview advice you can share with animators on the job hunt?
David: In terms of advice, the animation is hard and it's full of amazingly talented people. Don't give up, and be persistent. It's better to have a good short demo reel of around 1 min than 3 minutes of everything with a lower quality. Plus, do your reels based on where you are applying. If it's a more action-based project, maybe your reel should be focused on that; good body mechanics are super important.
iAnimate: What other advice do you have for current or future iAnimate students?
David: Take the most from it. Talk with other animators at iAnimate, and build community at iAnimate. ASK about what you don't know, and don't hesitate to talk with your instructors; they are there to help you level up!
Animation Career Advice & Tips
iAnimate: If there's one animation tip or technique you'd share with someone wanting to animate in a feature film, what would it be?
David: I don't have a specific one. I think in a project like that, you need to work as a TEAM, share your ideas and listen to your lead. In the end, everyone is working for the best, for the best animation, for the best story, for the best FEATURE.
iAnimate: Given that there's so much to learn, how would you recommend a brand new animator start their training?
David: Bouncing ball. That is so "simple" and so complex to have the right weight and personality. From there, keep it simple, body mechanics and then acting. There will always be more to learn and could be overwhelming, but in the process, you will find what you enjoy more, which could be acting or could be action scenes. With that in mind, you naturally focus on what you wanna do.
iAnimate: What makes a great animator or an animator a studio would hire?
David: I'm not a recruiter, but I think it's really important to have a good demo reel; it's important to be professional, but also super important to know how to work in a team. Show your passion, show that you know the studio and that you will be a really good plus for the studio and for the project.
Want to learn what Disney, Pixar, and Blizzard do in their animations?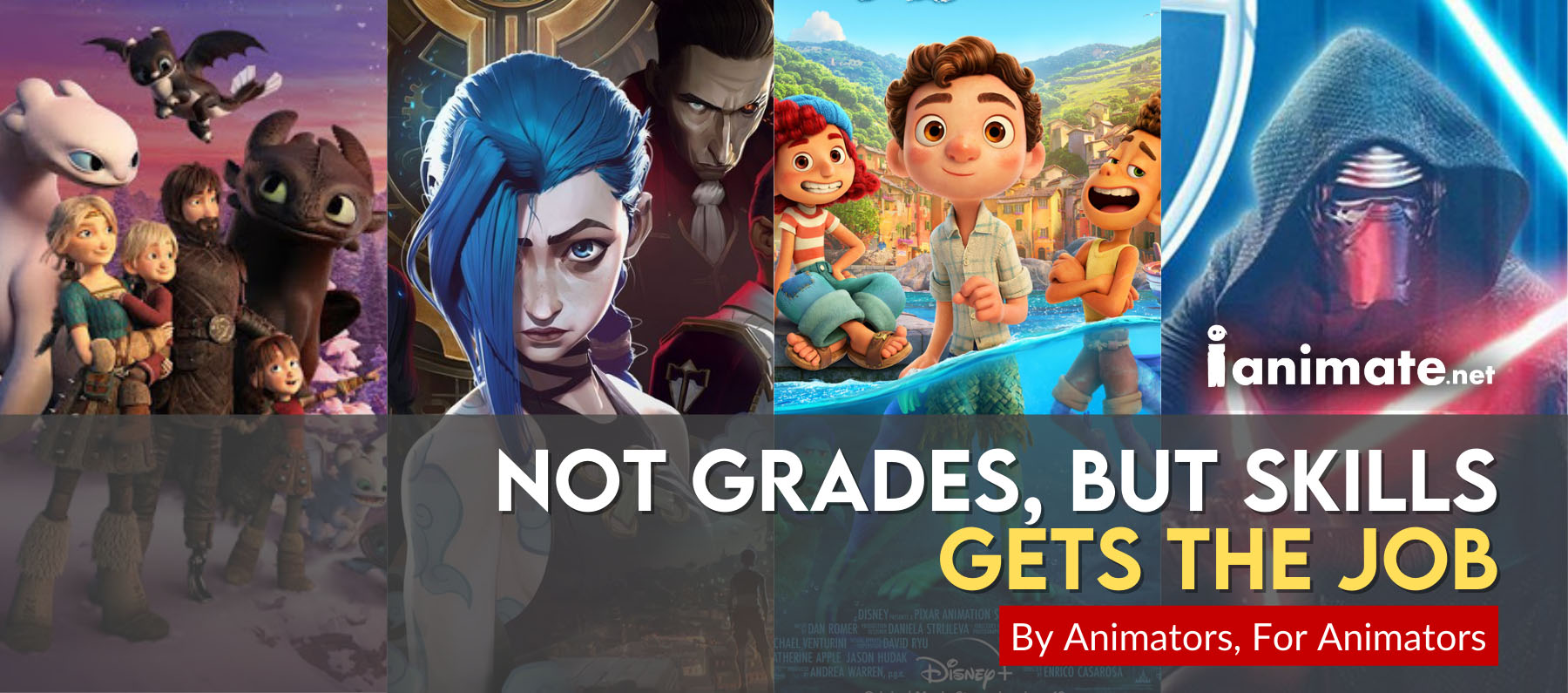 Be mentored by industry professionals from the leading studios in the industry. Start your animation career and get the dream animation job you want! Learn more about iAnimate and the Workshops that are made just for you.